St. Edward's University has canceled all on-campus instruction for the remainder of the spring semester in response to COVID-19.  All classes will be moved online. Similarly, you all may be enacting your own preventive measures, which might include closures and/or moving towards telemental health.  Modifications have been implemented for current students enrolled in practicum and internship.  Please note that weekly individual/triadic supervision is required as long as students are seeing clients; distance supervision is a suitable means to do so.
We have asked all students to be mindful of all ethical, legal, and professional issues related to our profession and to seek supervision accordingly. Guidelines have been provided to students and sites who are switching over to providing technology-assisted services.
As always please feel free to reach out to your supervisee's university supervisor or the internship coordinator Dr. Melissa Alvarado with any questions or concerns.
We will continue to provide updates and resources for site supervisors on this page.
Training Resources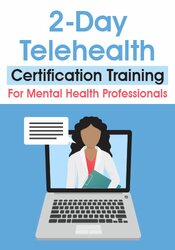 https://catalog.pesi.com/item/telehealth-mental-health-professionals-2day-distance-therapy-training-52191 (Links to an external site.)
PESI is offering this training for free to mental health providers in response to Covid-19. The coupon code to be used in order to obtain this training for free is: TELEFREE
Forms
Sample-Telemental-Health-Services-Informed-Consent
Other Resources
Telemental Health Practice Checklists Booklet
HPSO Risk Management Spotlight: Counselors and Telehealth/Telemedicine
Person Centered Tech- Video Software Options in the Time of COVID